Who we are
Laois Physiotherapy Clinic is a Chartered Physiotherapy Clinic situated in Portlaoise, set up by John Sugrue in February 2011.
It is an innovative private practice delivering evidence-based treatment modalities in a friendly hands-on manner to ensure our clients achieve their goals. We treat a variety of neuromuscular and sporting injuries, from lower back and neck pain to work-related injuries and Ergonomic Assessments. We also provide physiotherapist-led exercise classes or individual exercise classes. Nursing home and home visits can be provided. Working at the clinic we have three Chartered Physiotherapists, John Sugrue, the founding member, Nicola Caldbeck, and Conor Bolton, find out more from our biography's.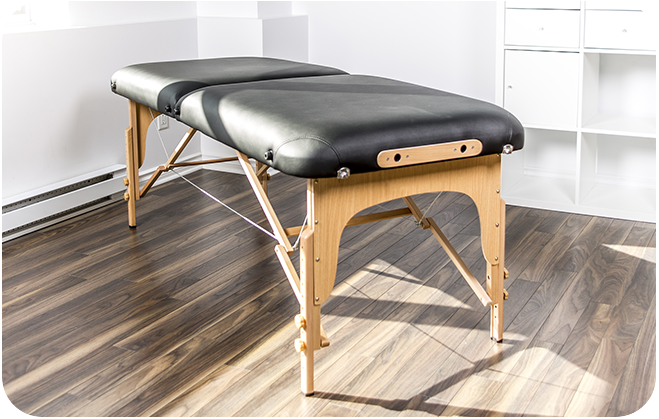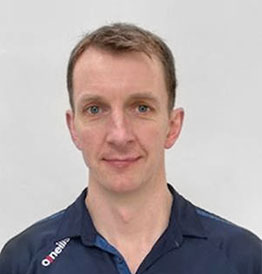 JOHN SUGRUE
John graduated with a MSc in Physiotherapy from University of Jordanstown in 2004. Prior to this he graduated with a BSc in Sports and Exercise Science from University of Limerick in 2001.

He has extensive experience having completed working stints with the HSE Midlands at Portlaoise, United Physiotherapy Clinic in Limerick and was also a founder/co-owner of Killarney Physiotherapy and Sports Science Clinic in Kerry where he worked from 2006 to 2011.

He then moved to Laois where he set up Laois Physiotherapy Clinic in 2011. He has worked with a variety of sports clubs in Hurling, Football, Soccer, Rugby, and International Boxing.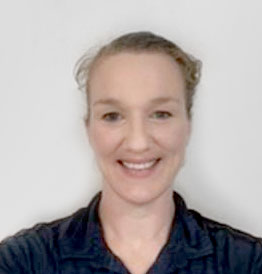 NICOLA CALDBECK
Nicola graduated from the University of Liverpool in 2014 with a BSc degree in Physiotherapy. She is a member of the ISCP and CORU. Nicola worked in a teaching hospital the UK completing rotational posts in ITU, medicine, amputation, heumathology, outpatients and orthopaedics before returning home and joining the clinic in 2016. While at this clinic Nicola has experience treating a wide variety of musculoskeletal and sporting injuries, as well as working in nursing homes, and ergonomic assessment.

She has completed further training in STOTT Mat Pilates, Acupuncture and Dry needling among other things. Nicola's preferred method of treatment is hands on, using individualised exercise prescription to rehabilitate movement and function and help her clients reach their goals. Outside the clinic Nicola is very passionate about her family, pilates and rugby.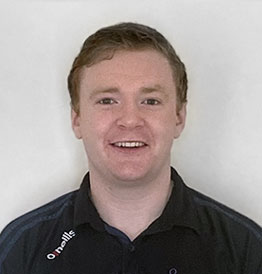 CONOR BOLTON
Conor graduated from Robert Gordon University UK where he received his Masters in Physiotherapy in 2019. Prior to this Conor obtained a BSc. Honours degree in Sport Science. Conor is a member of the Irish Society of Chartered Physiotherapists and is CORU registered. Conor has furthered his qualifications and is certified in Matwork Pilates using the APPI method and is also PRI certified in Pelvis Restoration.

Conor has gained experience working with numerous amateur and professional athletes during his time abroad in Houston, Texas. He has also worked with the FAI and Aberdeen Football Club at an academy level. In his time off Conor takes an interest in all sports and enjoys playing Senior football for Kilrush Shamrocks.

Conor works with a varied caseload, and he treats anything from back pain to chronic pain issues to sports injuries. He teaches osteoporosis exercise classes and also works as a physiotherapist for the Laois Senior Hurling team.
We know everyone is different and so our assessment and treatments are individualised to your specific needs.
First, we will ask you to tell us your story. We will then carry out an objective assessment, a physical assessment of how you move and function. We will discuss the treatment options with you at this time, which most likely will include several treatment interventions.
Following the treatment, you will be prescribed an individualised exercise programme to continue your physiotherapy at home. Our initial assessments last approx. 45 minutes, with follow-up appointments usually lasting 30-40 minutes.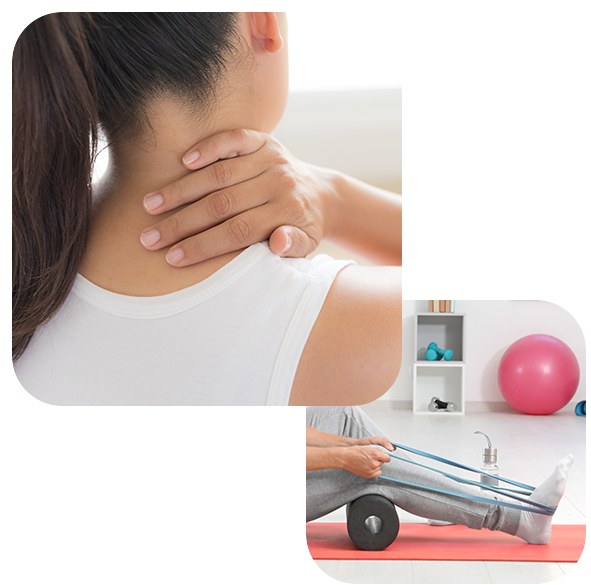 TREATMENTS
Treatments generally follow a structure within the clinic which goes as follows:
STEP 1
Subjective assessment
The client tells their story and the therapist asks pertinent questions.
STEP 2
Objective Assessment
The client is taken through a relevant and thorough physical assessment in appropriate clothing (generally shorts if lower limb and T-shirt/string top for upperbody).
STEP 3
Treatment
The client receives targeted and planned physical intervention which will likely incorporate multiple treatment techniques.
STEP 4
Provision of advice
We offer potential solutions to issues being experienced as well as outlining how these solutions should work out timewise to the best of our ability. Compliance with advice gets us best information with what works best for you.
A treatment in the clinic will generally last between 30-45 mintues with most first appointments requiring 45min from start to finish. At all times we aim to preserve the clients dignity and provide a comfortable treatment environment.
Testimonials
Very good Physio. Very thorough, knew exactly what the problem was, solved it and suggested ways to counter it in future. Highly recommended!
Excellent physios. Conor was able to identify the underlying injury and put great effort into getting me back on the field.
Went to Conor, got my injury sorted with no issues at all. Conor treated my injury, and discovered what the underlying condition was and treated it. Could not recommend enough, book immediately.
Went to Conor and got my injury sorted. Would highly recommend
Highly recommended…cheers Conor…