Classes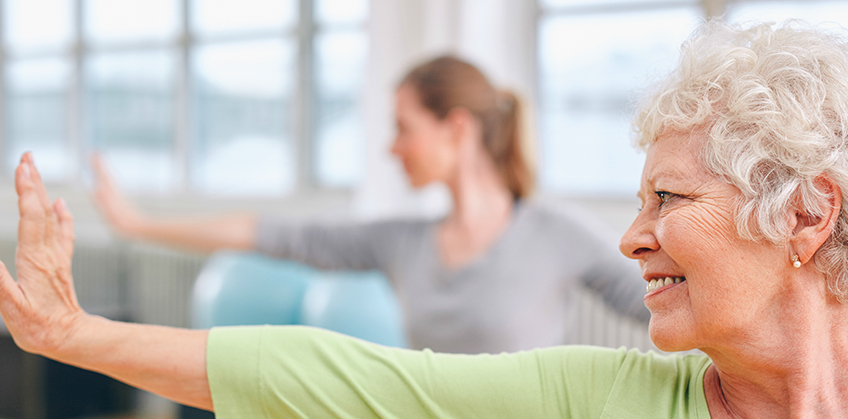 PILATES
Pilates is a method of exercise focused on strengthening your core, correcting your postural alignment and muscle balance. Pilates lengthens you out where you are tight and strengthens you up where you are weak so that you can use your body more effectively and efficiently. We focus on breathing and becoming more aware of your body to reduce the risk of injury. We run physiotherapist led Pilates class which are precise and challenging to ensure you get the most from our class.
Osteoporosis Exercise class
These classes are specifically designed to maintain and improve your bone health. These classes are continually adapted to suit your needs, ensuring you have every confidence in the exercises you are performing. They combine a mixture of mobility with strength and impact-oriented exercises. Through focussed exercise the effects of Osteopenia and Osteoporosis have been shown to be reversible.
EXERCISE FOR THE ELDERLY
Aging is the natural physiological process of the body and as we age, the tendency is to become more sedentary with the effect of dampening our physical abilities. This in turn can lead to people becoming more prone to chronic disease, falls and reduced functional movement ability. Targeted exercise can help maintain balance, agility, strength and endurance. It can also help in reducing the possibility of developing chronic diseases such as heart disease, lung disease and cognitive impairment. We run weekly exercise classes with a maximum of 5 people per class.